2020 Home Buyers & Sellers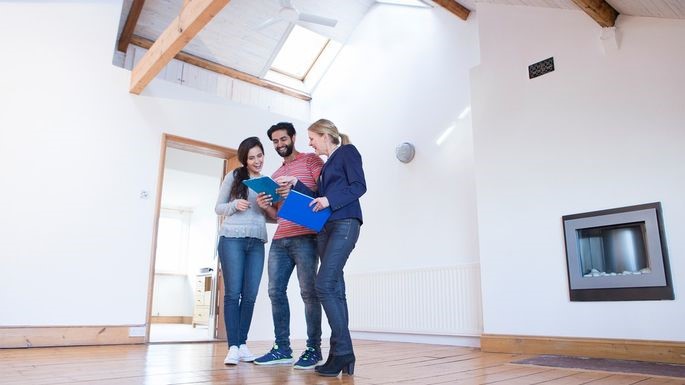 Homes buyers of 2020:
The vast majority of buyers opt for the classic American dream: a detached, single-family home. These abodes, which typically come with back and front yards, will make up about 83% of sales.
Just 6% of folks want townhouses, 4% will choose duplexes or condos in buildings with two to four units, and 1% will purchase condos in large buildings with five or more units.
Half of folks will head to the suburbs, with 22% becoming homeowners in small towns. 13% are predicted to buy homes in cities—the same percentage will choose to live in more rural areas.
According to realtor.com research "Buyers are looking outside of the cities to the suburbs and small towns where homes are more affordable.  People are purchasing more previously owned [homes], because they're looking for a better price and better value, especially among younger millennials."
Most folks are searching for a smaller, three-bedroom, two-bathroom residences with a median 1,850 square feet. That's a little less space than last year, when buyers purchased homes at about 1,900 square feet.
Buyers overwhelmingly will opt for cheaper, existing homes rather than newly built residences. Last year, just 13% of folks closed on new homes versus 87% of buyers who settled into a previously lived-in residence. The average home was built in 1990.
Home sellers of 2020:
Today's sellers are likely to be either members of Generation X or older Baby Boomers looking to move into their forever or retirement homes. And with a nationwide housing shortage worsening by the minute, they're typically able to get 99% of their final asking price. However, about 4 in 10 of them did have to lower their list price at least once. So buyers can take heart!
Sellers also made a nice profit, netting a median $60,000 more than they originally paid for their properties. "With the lack of supply, any homes that are coming to the market are being picked up very fast," says reporting from realtor.com.
Their most common reason for moving was to be closer to friends and family, needing a different size residence, or being transferred to a job somewhere else.
Whether you are dreaming of buying a new home or selling your existing one, the Cal Yoder Team is ready to help.  Please give us a call at 717-413-0744 for more information.