Cal Yoder
Cal has spent 33 years in the helping profession, 22 years as a pastor and 11 years as a realtor, and as a result has developed superior communication skills. He prides himself in listening, clarifying expectations and regularly "touching base" with clients. These communication skills become especially apparent during difficult negotiations relating both to other real estate professionals and clients. His persistent and consistent follow up will help transactions actually close and leave clients feeling very satisfied. 
The leadership skills developed in these 33 years allow Cal and his team the ability to lead home sellers and home buyers through the learning curve needed in making this most important sale or purchase. His persistent patience allows persons to clarify expectations, describe goals, dream dreams and then move forward to achieve them. Working with the Cal Yoder Team will enable you to be confident that your best interest will be served. Our motto is, "Your needs are our first priority." 
"Living in Lancaster is wonderful." Lancaster has the best of both worlds. It has the possibility of a bucolic experience where you can enjoy the serenity and peacefulness of Lancaster County. However, you also can experience the wonders of the hustle and bustle of urban life in Lancaster City. It is a small city, which offers many amenities of city living. We help you discover the wonders of living in Lancaster.
Lorie Yoder
Lorie has extensive background in accounting and software management and is an instrumental part of both Hershey Real Estate and the Cal Yoder Team. She provides administrative support through financial reporting and overseeing key administrative functions. When things run smoothly no one realizes the back office operations which allow for this. Lorie is the one responsible for the smooth operations of our teams. When not working in the business, Lorie enjoys traveling and spending time with family, which includes 3 adult children and 4 grandchildren.
Tyler
Tyler joined the Cal Yoder Team in March of 2015 as the Transaction Coordinator. With over 15 years of experience in the customer service industry, Tyler efficiently handles the entire behind the scenes details from contract to close. This includes organizing and coordinating between our clients, the lender, the title company, real estate professionals, appraisers, contractors, and more. He keeps clients informed every step of the way and ensures that no detail is missed. His wealth of knowledge developed through 275+ transactions is invaluable.
Ashley
Native to Lancaster County, Ashley is a passionate local with a depth of knowledge of the area and true interest in serving the fellow residents of her hometown. With over 15 years of combined customer service and legal administrative experience, she enthusiastically joined the Property Management team in July 2019, providing another warm contact and additional professional support for our clients. The contributory skills she brings to the team will undoubtedly continue to foster the strong, long-lasting relationships our rapidly-growing client base demands. Ashley currently resides in the Millersville area with her loving fiancé and two incredible children.
Vicki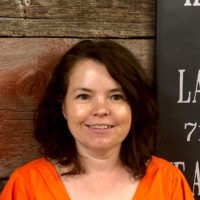 Vicki has worked in property management for more than 15 years. Her experience is invaluable to Hershey and to our clients. She provides a steady presence and knowledge allowing her to provide very good customer service. Vicki is married and loves dogs.
Bo Moose
Bo Moose, born and raised in Lancaster County, having never left, due his love for the area and his ability to remain close with family and friends. He comes from a business management and customer service background in which he has been serving the wonderful people of Lancaster County for 20 plus years.  Bo currently resides in the Maytown area, with his loving girlfriend, 2 amazing children, 3 trouble making dogs, an energetic rabbit and 3 squealing guinea pigs.  An avid fisherman, who also enjoys playing and watching sports, hunting, cooking and spending as much time with his family as possible.
     Bo entered the real estate industry because he is passionate about providing superior real estate services to the greater Lancaster area.  He approaches real estate differently by fostering relationships that are built on personal touch, win-win deals and positive results. By utilizing the most innovative technologies,  advanced market research and proven business strategies he is able to provide his clients an exceptional, customer experience.  Most importantly, he listens, allowing him to find solutions that are tailored to your needs.