PRINCIPALS
Cal Yoder

Cal has spent 36 years in the helping profession, 22 years as a pastor and 14 years as a realtor, and as a result has developed superior communication skills. He prides himself in listening, clarifying expectations and regularly "touching base" with clients. These communication skills become especially apparent during difficult negotiations relating both to other real estate professionals and clients. His persistent and consistent follow up will help transactions actually close and leave clients feeling very satisfied. 
The leadership skills developed in these 36 years allow Cal and his team the ability to lead home sellers and home buyers through the learning curve needed in making this most important sale or purchase. His persistent patience allows persons to clarify expectations, describe goals, dream dreams and then move forward to achieve them. Working with the Cal Yoder Team will enable you to be confident that your best interest will be served. Our motto is, "Your needs are our first priority." 
"Living in Lancaster is wonderful." Lancaster has the best of both worlds. It has the possibility of a bucolic experience where you can enjoy the serenity and peacefulness of Lancaster County. However, you also can experience the wonders of the hustle and bustle of urban life in Lancaster City. It is a small city, which offers many amenities of city living. We help you discover the wonders of living in Lancaster.
Lorie Yoder
Lorie has extensive background in accounting and software management and is an instrumental part of both Hershey Real Estate and the Cal Yoder Team. She provides administrative support through financial reporting and overseeing key administrative functions. When things run smoothly no one realizes the back office operations which allow for this. Lorie is the one responsible for the smooth operations of our teams. When not working in the business, Lorie enjoys traveling and spending time with family, which includes 3 adult children and 5 grandchildren.
KELLER WILLIAMS ELITE
Tyler
Tyler joined the Cal Yoder Team in March of 2015 as the Transaction Coordinator. With his wealth of experience in the customer service industry, Tyler efficiently handles the entire behind-the-scenes details from contract to close. This includes organizing and coordinating between our clients, the lender, the title company, real estate professionals, appraisers, contractors, and more. He keeps clients informed every step of the way and ensures that no detail is missed. His wealth of knowledge developed through 400+ transactions is invaluable.
Debra
Debra has been an active member of her community since the 1980s, and has turned that community focus toward real estate. With a passion for service in the Lancaster and surrounding areas, Debra is supporting our home buying and selling needs through her expertise in marketing, sales, and communications. As a proud member of the Keller Williams family, she carries the values of hard work, integrity, and outstanding client service into everything she does. When Debra isn't working, she enjoys spending time with her family, reading, traveling, volunteering, and horseback riding.
HERSHEY REAL ESTATE (PROPERTY MANAGEMENT)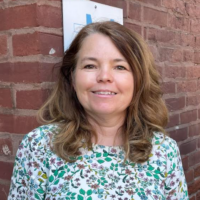 Vicki
Vicki has worked in property management since 2004. Her experience is invaluable to Hershey and to our clients. She provides a steady presence and knowledge allowing her to provide excellent customer service. Her operational management skills are above and beyond when addressing concerns, and dealing with maintenance issues keeping property owners and tenants alike happy and satisfied. Vicki is married and loves dogs.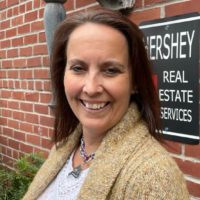 Michelle
Michelle moved to Lancaster in 2000 from Maryland.  With an extensive background in customer service and hospitality, Michelle entered the property management field and obtained her PA Realtors License.  She is an integral part of the team providing superior service to both internal and external clients.  She lives in the Ephrata area with her daughter.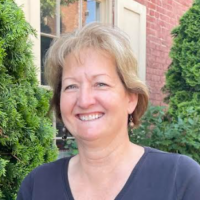 Diane
Diane joined the Hershey Real Estate team in August 2020 as the Accounts Payable Coordinator. Diane enjoys working behind the scenes helping things run smoothly and efficiently. Outside of work, Diane and her husband live in Mount Joy on a farm that has been in their family for 90 years. They have 3 children and 5 grandchildren.
Erma
Erma joined Hershey Real Estate Services in August 2020 as the Accounts Receivable Coordinator. She enjoys working in business and has brought her decades of expertise to help in any way she can to add proficiency to her duties. Erma and her husband live in Willow Street.  Outside of work, she delights in spending time with her family, which includes 2 children and 7 grandchildren. Her other loves include reading and flowers.