PRINCIPALS
Cal Yoder

With a thriving career that extends back to 2001, Cal Yoder is a seasoned professional in the property management business. The Yoders initiated their venture into real estate by acquiring their first investment property in the same year, providing them with fundamental insights into the intricacies of profit generation in the industry. Cal took a significant step forward in 2007 by obtaining his real estate license, marking the beginning of his journey in managing properties on behalf of other owners. The trajectory of his career reached another milestone in 2015 when Cal, alongside Lorie, acquired Hershey Real Estate Services from Lew Hershey.
Experience: In 2015, Hershey Real Estate Services was managing 160 units to now currently managing over 1,000 units. Over the years, he has navigated the complexities of managing residential properties including HOAs, COAs, Multi-Family, and scattered sites, honing his expertise in lease administration, tenant relations, and property maintenance. His hands-on experience has allowed him to develop a keen understanding of the ever-evolving real estate landscape. Throughout his career, Cal has demonstrated a knack for adapting to market trends and implementing innovative solutions to optimize property performance. His track record includes successfully overseeing the management of diverse portfolios, showcasing a commitment to maximizing property values and ensuring tenant satisfaction.
Skills: Cal possesses a comprehensive skill set that sets him apart in the property management arena. His proficiency in financial management ensures that properties under his purview operate within budgetary constraints while maximizing revenue. His strategic approach to marketing and leasing has consistently resulted in high occupancy rates and tenant retention. Cal is adept at utilizing property management software and technology to streamline processes, enhance communication, and improve overall operational efficiency. His analytical skills enable him to assess market trends, identify opportunities for growth, and make data-driven decisions that benefit property owners and stakeholders.
Talents: His talents extend beyond the technical aspects of property management. Cal's exceptional interpersonal skills make him a standout leader, fostering positive relationships with property owners, tenants, and team members alike. His ability to communicate effectively ensures that expectations are clear and that all stakeholders are well-informed.
Cal possesses a forward-thinking mindset, always staying ahead of industry trends and adopting best practices. His commitment to staying informed about changes in property laws and regulations reflects his dedication to maintaining compliance and mitigating risks for property owners.
His unwavering commitment to excellence, coupled with his wealth of experience, skills, and talents, solidifies his reputation as a leader in the property management business. As the industry continues to evolve, Cal remains at the forefront, driving success and delivering results for property owners and investors.
Lorie Yoder
Lorie has extensive background in accounting and software management and is an instrumental part of both Hershey Real Estate and the Cal Yoder Team. She provides administrative support through financial reporting and overseeing key administrative functions. When things run smoothly no one realizes the back office operations which allow for this. Lorie is the one responsible for the smooth operations of our teams. When not working in the business, Lorie enjoys traveling and spending time with family and friends, which includes 3 adult children and 5 grandchildren.
Tyler Yoder

Tyler's meticulous attention to detail seamlessly extends to his role at Hershey Real Estate Services, where he contributes across various aspects of the business:
Association Management Assistance: Tyler provides valuable support in the management of associations, ensuring smooth operations and fostering positive relationships within the community.
Financial Records Assistance: His expertise extends to financial records, where he diligently helps maintain accurate and organized documentation, contributing to the overall financial health of the business.
Versatile Support: Tyler is ready to step in for any necessary activities, including move-out and move-in inspections. His flexibility and proactive approach ensure that all aspects of the business run efficiently and effectively.
Tyler's commitment to excellence and his ability to contribute across multiple functions make him an invaluable asset to Hershey Real Estate Services.
HERSHEY REAL ESTATE SERVICES – PROPERTY MANAGEMENT
Jenn – Director of Operations
With 25 years of experience, Jenn brings a wealth of knowledge and enthusiasm to Hershey Real Estate Services.  Her business acumen and entrepreneurial spirit enhance her interactions with owners and residents.  Jenn believes optimism, kindness and humor are the keys to practically everything.  She always has a great real estate story to tell!
Over the years, Jenn has spoken at events for the Community Associations Institute (CAI), also completing a term as Chair for the Central PA Steering Committee of CAI.  She holds a number of industry designations (CMCA, AMS, PCAM, ASP and BTS) as well as an interior design certificate  from the Nordic Design Institute.  Additionally, Jenn's real estate teams have earned top sales accolades from their respective companies.
When she is not in the office, Jenn is cheering on her children, volunteering, hanging out at the fire pit, or working on her creative endeavors.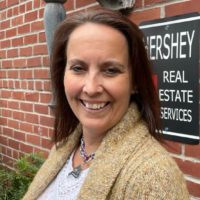 Michelle – Property Manager

Michelle moved to Lancaster in 2000 from Maryland.  With an extensive background in customer service and hospitality, Michelle entered the property management field and obtained her PA Realtors License.  She is an integral part of the team providing superior service to both internal and external clients.  She lives in the Ephrata area with her daughter.
Naiza – Property Management Administrative Assistant

Naiza joined the property management team in June of 2023.  She has invaluable property management & customer relations experience.  She has proven herself to be an excellent addition to our team and handles many of the behind the scenes details that help the team function smoothly.  Her attention to detail and follow through in critical situations is greatly appreciated.
Erma – Accounts Receivable Coordinator

Erma joined Hershey Real Estate Services in August 2020 as the Accounts Receivable Coordinator. She enjoys working in business and has brought her decades of expertise to help in any way she can to add proficiency to her duties. Erma and her husband live in Willow Street.  Outside of work, she delights in spending time with her family, which includes 2 children and 7 grandchildren. Her other loves include reading and flowers.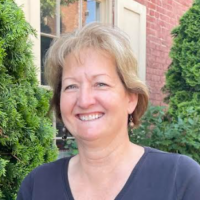 Diane – Accounts Payable Coordinator

Diane joined the Hershey Real Estate team in August 2020 as the Accounts Payable Coordinator. Diane enjoys working behind the scenes helping things run smoothly and efficiently. Outside of work, Diane and her husband live in Mount Joy on a farm that has been in their family for 90 years. They have 3 children and 5 grandchildren.