Property Management Industry Trends 2020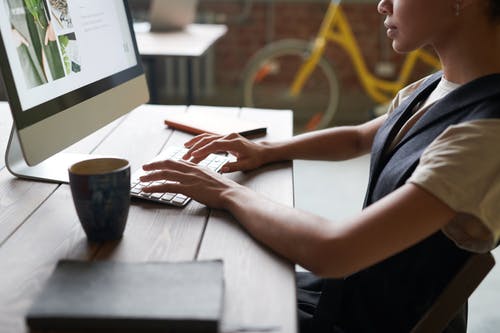 Property Management Industry Trends 2020
As a rental property management company, you need to keep tabs on the opportunities and risks that may be coming your way so that you can always stay ahead of the game.
Here are some key property management trends for 2020 that the Hershey Real Estate property management team are ready to handle for landlords and property owners.
1. Technology Trends
The digital scene is truly making an impact on real estate management.  Property managers are all capitalizing on these opportunities that come with the new tech hitting the market. From the value-add properties that smart technology amenities have on rental units, to cloud sharing features making it easier for landlords and tenants to connect, there's a lot out there. These days, tech plays a role in every part of the property management industry at Hershey Real Estate. A couple of aspects include:
Landlord communication
Energy conservation
Security
Social communities
Probably one of the biggest market trends Hershey Real Estate is seeing is automation in the property management industry. This is the ability to streamline payment processes electronically. If you're still processing each invoice and rent payment manually, you're wasting a lot of valuable time. Confirming rent payments and juggling the paperwork for your own expense payments (insurance, maintenance, taxes, etc.) is very time-consuming.
2. Demographic Focus on Gen Z
Millennials still make up most of today's tenant market. However, being a property manager means looking out for future shifts in the tenant base. Gen Z is expected to grow from 8 million to over 55 million in the next decade. Gen Z has lived their entire lives knowing and using technology and the internet. When they start to make up a good chunk of the labor market and tenant base, Hershey Real Estate property management company will be equipped to meet their standards. For now, we are working on offering these tech solutions for your tenants:
Online payments
Free Wi-Fi
Charging and docking stations
Keyless door entry
Fitness center memberships
Outdoor heaters and fireplaces
Even millennials are becoming tech-savvy and sometimes won't settle for the old-fashioned way of doing things, so if you are a landlord, start upgrading your amenities.
3. Property Management Marketing 
Property managers, like Hershey Real Estate, are trying a lot of new marketing techniques in efforts of expanding awareness on rentals. A lot of this focus has been on digital marketing and the many ways property managers can use the internet to their advantage. It's a much cheaper way to reach out to more potential renters.
Hershey Real Estate produces informative content regarding important topics. By answering some of the widely asked questions by our own clients, we have answers available on an easy-to-reach blog and website.
 4. Apartment Rental Demand Will Stay High
Despite a 3 percent increase in the average rent nationally, over 80 percent of renters still believe that renting is far more affordable than owning. We're seeing just how high demand for rental units has become with an 11 percent increase in apartment demand in 2019, and even more demand projected for 2020. Affordability is a big issue for many people across the nation. So even though rent prices have been increasing year-over-year, demand for rental units is still up.
For help managing and marketing your property, please call the experts at Hershey Real Estate at 717.393.9704.