DOES YOUR HOME HAVE WHAT BUYERS ARE LOOKING FOR?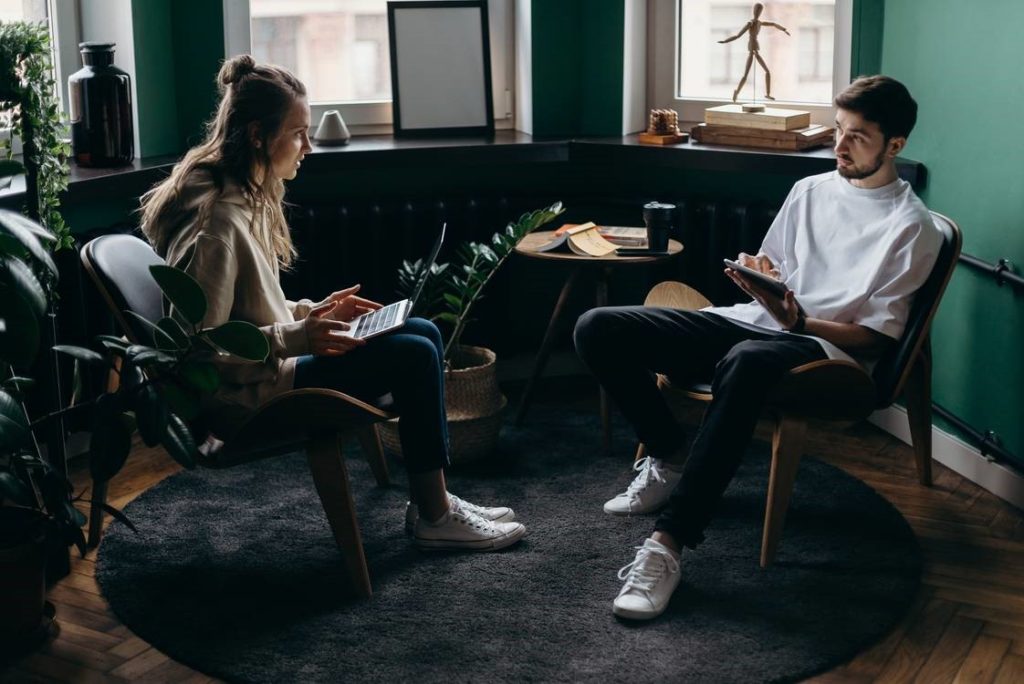 There's great opportunity for today's homeowners to sell their houses and make a move, yet due to the impact of the ongoing health crisis, some sellers are taking their time coming back to the market.
For homeowners who need a little nudge of motivation to get back in the game, it's good to know that buyers are ready to purchase this season. After spending several months at home and re-evaluating what they truly want and need in their space, buyers are ready and they're in the market now.
The latest Market Recovery Survey from NAR shares some of the features and amenities buyers are looking for, especially since the health crisis has shifted many buyer priorities. The most common home features cited as increasingly important are home offices and space to accommodate family members new to the residence (See graph below):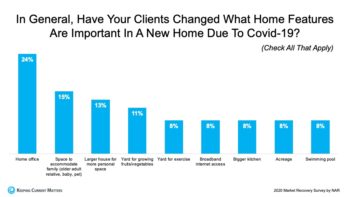 The survey results also show that among buyers who indicate they would now like to live in a different area due to COVID-19, 47% have an interest in purchasing in the suburbs, 39% cite rural areas, and 25% indicate a desire to be in small towns.
As we can see, buyers are eager to find a new home, but there's a big challenge in the market: a lack of homes available to purchase. In essence, home sales are picking up speed and buyers are purchasing them at a faster rate than they're coming to the market.
Bottom Line
If you're considering selling and your current house has some of the features today's buyers are looking for, reach out to THE CAL YODER TEAM. You'll likely be able to sell at the best price, in the least amount of time, and will be able to take advantage of the low interest rates available right now when buying your new home.