Selling Your House? What to Leave for the Buyers at Closing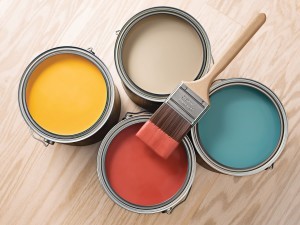 So you listed your home for sale, accepted an offer and are now under contract. Congratulations! Believe it or not, your closing date will be here soon. As the seller, you likely agreed to fix a few inspection issues prior to closing. You may also have hired a professional cleaner to make the property spick-and-span for the new buyers. Now that that's completed, it's time to start thinking about the actual closing itself. Not sure what to leave for the buyers at closing? We can help. Below, we've included a list of items you should consider leaving (or doing to the home) on closing day. This will ensure a seamless, drama-free transition for both you and the buyers. Best of luck and happy moving!
What to leave for the buyers at closing 
The keys
First and foremost, make sure the keys are ready to go on closing day. While the buyers will likely have the home rekeyed eventually, they will still need all copies of the original keys to the home (including any mailbox keys). If you only have one set, we recommend visiting a locksmith and making at least one additional copy. Give your Realtor the keys on closing day and let him or her handle the hand-off.
A folder of any appliance warranties and manuals
Keep in mind that when buyers purchased the home, they also purchased all of the appliances inside. Leaving behind user manuals for home appliances is not only customary, it's also extremely helpful for the buyers. Having the manuals on-hand will make it easier for them to operate, maintain and repair all appliances while living in the home. You should also leave a folder with any and all warranty information, so that the new residents can fix or replace broken items as soon as possible.
List of vendors and service professionals
While not required, it's certainly helpful for sellers to leave vendor information with the buyers. After all, new residents may want to use the same people to service the home in order to keep the household running smoothly – at least, in the beginning. Examples of vendors that might be helpful to the buyers include any landscape/yard maintenance people, pool maintenance companies, home security information and pest control services used. If you feel like going the extra mile, you could also leave a list of any plumbers, electricians or other service professionals you've used to service the home on a regular basis.
Window treatments, mirrors, light fixtures and other features
Chances are good that when you sold the home, it came with anything affixed to the property. This means window treatments (think: hardware, curtains, shutters and blinds), bathroom mirrors, shelving, door hardware, kitchen hardware and light fixtures. Unless you made an exception for these items in your contract, make sure to leave these home features behind for the new owners.
Remote controls
Make sure to leave any and all necessary remote controls for the new owners. Label each controller with its corresponding item. Examples of remote controls that should be left for the buyers include any sort of control for ceiling fans, automatic shades, lights, TVs and other electronics that you plan to leave behind. 
A box of extra hardware
Do you happen to have any extra, leftover hardware that goes with the home? If so, we recommend leaving that behind on closing day. After all, you likely won't need it in your new house. Buyers can use the extra hardware to replace any damaged parts down the line. Examples of extra hardware you might have lying around, include kitchen knobs and pulls, screws and anchoring hardware, closet racks and rods, lightbulbs that fit certain fixtures and doorknobs. 
Information for home automation systems
Chances are your home's smart features (i.e. its home automation systems) appealed to the buyers and were one of the reasons why they decided to purchase your home. In fact, according to Tiohome.com, a home's value can increase by up to 5 percent with home automation. If you plan to leave your Smart Home products for the new owners, make sure to leave directions and information on resetting the system. It may also be helpful to leave the contact information for the vendor or company that installed the system. 
Turn off the lights (but leave the AC or Heat on)
Come closing day, you'll want to make sure all lights have been turned off inside and outside the property. This will help the new owners save on electricity bills. Don't turn the air conditioning or heating off though. Leave on a low setting.
Pool supplies and accessories
Does your house have a pool? If so, we recommend leaving your pool supplies and accessories for the new owners. It might also be a good idea to leave directions and information about how the pool and spa work. At the very least, you should give the new owners contact information for your pool maintenance service professionals. They should be able to come to the home and show the new owners how everything works. Examples of pool supplies and accessories you can leave behind include any custom pool fence, thermostats, step ladders, pool lights, outdoor pool storage, pool rake, pool skimmers and pool filters.
Extra paint
Have any leftover paint cans? If the paint color matches any of the home's interior or exterior walls, we recommend leaving the cans outside in the backyard or in the garage for the new owners. This way, they will: 1) know what color the house is painted and be able to buy additional paint, if needed; and 2) can use the leftover paint to touch up walls or surfaces. If the paint no longer matches any of the wall colors, then do the buyers a favor and properly dispose of the cans before closing.