What to Consider When Hiring a Remodeling Contractor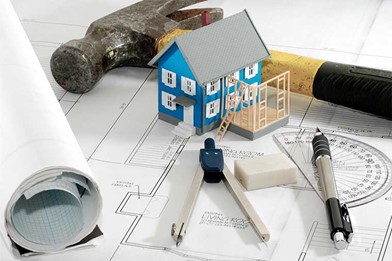 With the great weather and sense of newness spring brings, it is a great time to prepare for and start remodeling projects. Whether you are upgrading, updating or customizing your home, hiring the right contractor will be the key to the success of your project.
A great starting place would be a contractor referral from a friend or family member. Even if a contractor comes to you with good recommendations, it is advised to check their references, licenses and insurance. You still should get at least three estimates and a firsthand look at the contractors' past work to help assure a good pick. Inquire if the contractor will be doing all of the work or if he or she will be using subcontractors as well.
Once you have selected a contractor, carefully scrutinize the details of the written agreement for the work to be performed. Make sure that every aspect of the project is spelled out, and see how any changes will be handled. The types of materials to be used should be listed and should meet your specifications. The commencement date and estimated finish date must be included with language addressing what your recourse is if the project is not completed per the contract. It is equally important to be indemnified in the event the work doesn't meet building codes.
The payment schedule should include only a small-percentage up-front cost in the event the work doesn't get completed. The final payment should be due at completion if the work is done to your satisfaction.
When considering a remodel or improvements, be sure to consult with us to ensure your upgrades are in alignment with your neighborhood, target buyers and trends to consider when selling your home. Reach out with your questions about remodeling. We are happy to help and can also refer you to contractors.