Competing Against an All-Cash Buyer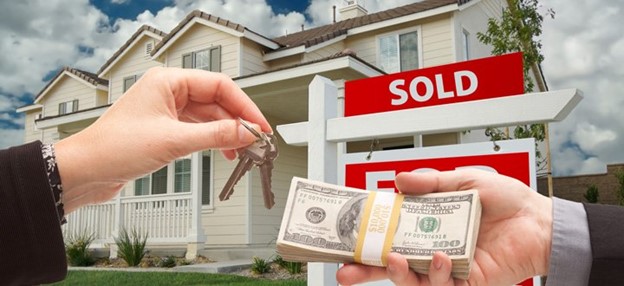 We've all heard the saying that "cash is king." That's especially true in real estate, where cash deals are super-attractive to sellers because they are generally a sure thing. But what if you can't pay cash and are competing against an all-cash buyer? Are you out of luck? Not necessarily. Here's how to successfully compete against an all-cash buyer.
Why cash is so attractive to sellers
All-cash buyers are attractive to sellers because they can move forward quickly, with few or no contingencies. Selling to a buyer who needs a mortgage can complicate a sale. First off, the seller must wait for the buyer to get the mortgage approved. Additionally, a mortgage lender will have the property professionally appraised. If the appraisal comes back low, the mortgage company will reduce how much it is willing to finance. In this situation, the low appraisal will torpedo the deal unless the seller makes a price concession, or the buyer who needs the mortgage finds more cash to put into the deal.
How a mortgage buyer can compete against cash
Still, a buyer who needs a mortgage can win the deal against the odds.
Your financial position and history can help you. To compete against an all-cash buyer, you must be in a strong financial position applying for your mortgage. Putting 20 percent or more down will improve your chances of approval, as will having plenty of cash and investment reserves beyond your down payment. Your chances of getting the house will also be stronger if you have a long history of working at your job or business, as well as a strong credit rating. Finally, it's important to have a favorable debt-to-income ratio, the comparison of your monthly debt obligations against your income.
Get preapproved for a mortgage even before you begin the home shopping process. Get referrals from friends and read online reviews to select three mortgage lenders, then compare their rates and terms. Pick a lender with a good reputation for getting the job done efficiently and on time.
Strategies for competing against an all-cash buyer
If you need a mortgage and you're competing against an all-cash buyer, offer to pay at or above the seller's asking price. All-cash buyers often expect a price discount for a cash deal (as compensation for the ease of closing). You can make your offer more attractive than theirs by offering more.
Let the seller know that your financial position is strong and that you anticipate mortgage approval will be easy. As previously mentioned, be willing to put down more than 20 percent to improve your mortgage approval chances. If the seller knows you're likely to get a mortgage without complications, and if you are offering more than the all-cash buyer, the latter's competitive advantage is largely erased.
Explain to your mortgage company that you are competing against an all-cash buyer. Ask if they can order a fast appraisal and closing and otherwise move the process along quickly. Once your offer is accepted, have the house inspected immediately. Once it's done, don't quibble over minor defects. Raise only substantial issues with the seller.
Through your agent, you might try sending a personal letter to the seller explaining why you love the house and want to raise your family there. Express how grateful you are for the chance to own it. Personalizing yourself as a buyer can sometimes move a seller your way.
The Cal Yoder Team has a wealth of experience helping buyers find the "right" home for the "right" price.  Please reach out to us today at 717-413-0744 to find out how we can help!