THE DEMAND FOR REAL ESTATE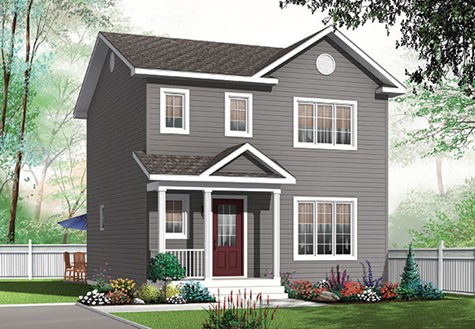 One of the hottest topics nationwide right now is real estate! Some of the big questions people are asking out there are: How is our real estate market doing? Is it a good time to sell? To buy? How are the interest rates?
Whether you are in a metropolitan area, or in a smaller area or rural community, the sentiments on the real estate market are the same. In short: Low supply and extreme demand. This makes for a seller's market.  Here are the three most common.
Historically low interest rates: The interest rates are still incredibly low, which is encouraging new and repeat buyers to take advantage of this market. Just a couple of years ago, interest rates were close to 5%, and those rates were historically low back then compared to years past. But now we are seeing interest rates in the 2% to 3% range. Who would not want to take advantage of a market with those rates? You could save thousands by investing now instead of waiting. This is a major reason why so many people are flooding the market looking to buy. Buyer clients want to lock in that low interest rate for potentially the next 30 years. Plus, the lower rate increases the spending power of some borrowers.
The coronavirus pandemic: There is no question that COVID-19 is another strong force driving the insane demand this real estate market is currently experiencing. With a large number of people now working from home—in some cases, permanently—many are now in need of a place to set up an in-home office. In addition, with many kids still in remote schooling, families are finding their current spaces cramped. Their homes are no longer able to accommodate their family's needs, so they're choosing to upgrade to larger houses that offer them the space they need.
Migration to suburban areas and smaller communities: Many people are choosing to move out of cities to more suburban areas. With the realities of the world that we're in, people just don't want to pay the high price of living in the city. With many companies now allowing their employees to work remotely, there is less reason for their employees to live in the city. Plus, people just want more space. A large number no longer want to commute or use public transportation due to COVID-19. Prior to the pandemic, droves of people were heading to the city to avoid a commute. The time they saved was time they could invest somewhere else, like spending it with family. But the tradeoff was higher priced housing. Now, with the ability to work wherever someone wants, people are now seeing the value of buying a home with more space further away for a fraction of the cost.
So, what does all this mean? Well, in short, the extreme demand in our markets is making it a tougher time for buyers. The increased demand and lack of supply have caused an extremely competitive time in our market. We are seeing multiple offers on many homes with incredibly competitive terms. Many times, buyers are having to remove contingencies, come in with appraisal guarantees, put in escalation clauses, and offer well over the listed price just to have a shot.
Buyers should know what to expect, and that it's vital to have their ducks in a row. Mortgage pre-approval is a MUST so buyers can be ready to go. Now more than ever timing is everything. Although this market is competitive, it can be a great time for you to get into the market. Our job is to help you compete as best as you can. The Cal Yoder Team understands the local market and what it takes to get your offer accepted.
For sellers, there has not been a better time to sell. Buyers are offering incredibly competitive offers to have the opportunity to own a home. In some cases, we have seen $50,000 to $100,000 offered over the asking price, with all contingencies removed. People are willing to pay a high premium to secure a home.  Now is the time to take advantage of this hot market.
In closing, the current housing market is still going strong with many factors playing into the extreme demand.