Take Steps to Get Your Home Vacation Ready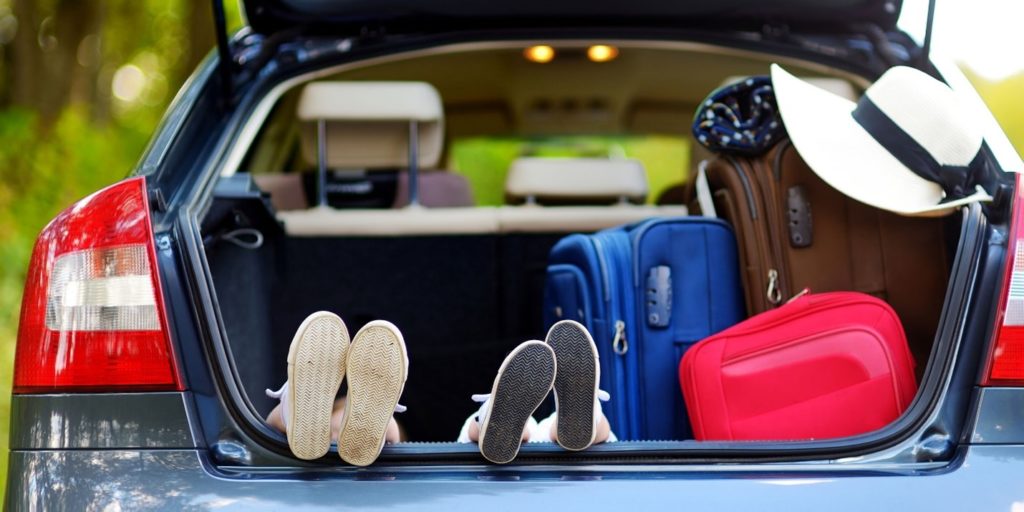 No matter how long you plan to be gone – whether a few days, a few weeks or longer – leaving your home vacation-ready will help ensure you have a safe, clean and same-as-you-left-it place to return to.
Here are some tips:
SET YOUR AIR CONDITIONER
Rather than shutting your air conditioner down completely, turn the temperature up to about 85 degrees Fahrenheit to help keep your home cool and dry. Turning up the thermostat will still save you money on your electric bill.
CLEAR YOUR GUTTERS
Check your gutters, downspouts and drains to be sure they are clear of leaves and other debris. Heavy rain while you're gone could cause major problems, such as water damage or flooding, especially if gutters and drains are backed up.
UNPLUG APPLIANCES AND ELECTRONICS
Protect expensive electronics like your computer, TV and sound system from being damaged by a power surge by purchasing a surge protector. Unplug any appliances that aren't plugged into a surge protector. This includes any small appliances in your kitchen, such as your coffeemaker or toaster oven.
DOUBLE-CHECK PLUMBING
One preventative measure is to turn off the water supply to household appliances, such as the washing machine and dishwasher. If you plan to be gone more than a month, have a neighbor or friend turn the water on and run the faucets, flush the toilets and run the dishwasher once a month to help prevent sewer gas from entering the house while you're gone.
SHUT DOWN YOUR WATER HEATER
No need to run up your electric or gas bill by heating water when you won't be there to use it. Set the temperature on your water heater to "vacation" mode, so it will run occasionally, but not regularly as it does normally.
MAINTAIN YOUR SWIMMING POOL
If you have a pool, keep your pump running to be sure algae doesn't develop and turn the water green. Double-check pump settings before you leave, and if you'll be gone more than a few days, have a friend, family member or pool service check in on your pool to be sure the pump is running properly.
NOTIFY YOUR SECURITY COMPANY AND NEIGHBORS
If your home is equipped with a security system, make sure it's working and notify your security company that you will be on vacation. Also, let your trusted neighbors know you will be gone, that way they can keep an eye out for unusual activity such as delivery trucks or service vans.
LOCK YOUR WINDOWS AND BLINDS
Before leaving, go through your house and be sure all windows are shut and locked. Leave blinds slightly open and a few lights on inside to make it appear someone is home.
CLEAN-OUT YOUR REFRIGERATOR
Coming home to a fridge filled with spoiled, smelly food is not ideal. Throw out all perishables (think milk, eggs and produce) that will expire while you're gone and toss any leftovers. If you're taking a longer vacation (more than a month), consider cleaning out your fridge and freezer completely, unplugging it and leaving the door open to prevent odor, mildew or mold.
TIDY-UP YOUR PANTRY
Just like your fridge, go through your pantry and toss or donate any opened boxes or bags of food and clear out any unopened food items that will expire while you're away. This will help deter pests and prevent a call to the exterminator when you return.
KEEP UP YOUR LAWN
An unkempt lawn is a signal to potential intruders that no one is home. Mow your lawn before you leave and arrange for a lawn care service to take care of your lawn and landscaping while you are away.
STOP NEWSPAPERS AND MAIL
Contact your local newspaper and U.S. Postal Service to put paper and mail delivery on hold while you're gone. If you're planning a long-term trip, arrange for your mail to be forwarded.