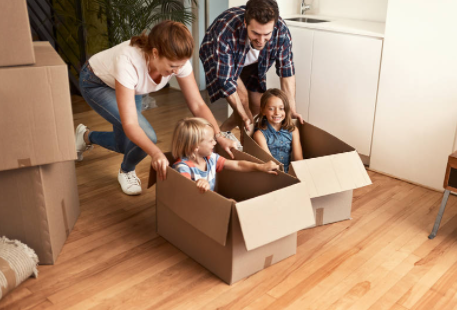 Client questions from both sides of the transaction
Summer has arrived, and with it comes one of the hottest housing markets the real estate industry has ever seen. Demand is high, mortgage rates are low, and people are eager to get in on the action. As the interest in buying or selling homes increases, The Cal Yoder Team is also noticing an increase in the number of questions clients are asking.
If you're an interested buyer or seller thinking about wading into the property waters, these questions are a great start to building your knowledge of the housing market.   As your trusted adviser, we take a deeper dive into these questions/answers to help you discover the smoothest possible path for your next property purchase or sale.
Don't hesitate to reach out day or night via phone call, text, email, or even a social media direct message. There is nothing we would rather do than help you find the home of your dreams!
FREQUENTLY ASKED BUYER QUESTIONS
WHAT SHOULD I LOOK FOR DURING MY HOME SEARCH?  To put it simply, the big picture. It's easy to fall in love with a kitchen layout or spacious closet, but it's crucial to keep your most important priorities at the forefront of your mind. Make sure a property checks all of your budgetary, geographic, and scheduling boxes before you start thinking about paint swatches and furniture placement. And, if you could use a little help refining your priorities, real estate agents like us are skilled at showing you your options without squashing your dreams.
HOW LONG DOES IT TAKE TO BUY A HOME? Unfortunately, there is no set answer to that question. On average, it usually takes around four months from the initial search to moving into your new address, but many circumstances can shrink or extend that timeline. Buying a home is a multi-step process that varies from person to person. A better way to ask that question is "How long do you have to buy a home?" If you're in a crunch and need to buy a home in two months, you'll likely need to limit your search. If time is on your side, you have the freedom to shop around as long as you like.
WHEN SHOULD I START LOOKING INTO LOANS? It's never too early to start shopping for a mortgage. As previously mentioned, having a cash offer is likely to make the buying process move faster and provide you with a concrete price range. Searching for homes once you've been pre-approved for a loan will make it easier to weed out any properties outside of your budget and confidently pursue the ones that are a good fit. In some cases, your agent may even be able to connect you to a lender associated with their brokerage, allowing for a more convenient and efficient approval process. For example, Keller Williams agents can work directly with Keller Mortgage to find you a fast and favorable loan from the get-go!
WHAT CAN I DO TO MAKE MY OFFER STAND OUT FROM THE REST? If you find yourself in a multiple-offer scenario, there are several things you can do to make your bid the belle of the ball, but the best way to improve your odds is by working with a licensed real estate agent, like The Cal Yoder Team. Agents are the intermediaries between buyers and sellers, and they have a fiduciary responsibility to act on behalf of their client's best interests. In fact, some seller's agents won't even entertain an offer from an unrepresented buyer. Once your agent discovers the seller's priorities — be it money, speed, or ease — they'll be able to show you how to put your best foot (and offer) forward.
FREQUENTLY ASKED SELLER QUESTIONS
WHAT DO I NEED TO DO GO GET MY HOME READY FOR SELLING? Buyers approach the process through the prism of emotion, and visualizing themselves inside the home – but many also want to make a wise financial investment that will not force them to pour additional money into repairs for years to come. With that in mind, prepare your home for selling by minimizing personal items and distractions, prioritizing any necessary repairs, deep cleaning your home and boosting your curb appeal. Most importantly, allow us to use our expertise to efficiently and effortlessly guide you through the selling process. The right listing agent can make all the difference in your experience!
WHAT CAN I EXPECT TO GET FOR MY HOME? While there are a plethora of factors that will ultimately contribute to your home value, you can set initial expectations by researching your local housing market, noting home features and square footages. Another aspect to consider as you assess your home value is its interior – an upgraded home interior can be the key to getting top dollar for your home. Some interior upgrades are popular across the board, and they are more likely to make a splash with a variety of potential buyers. Kitchen, bathroom, and flooring renovations are some of the top projects you can take on in your home that are likely to get a strong return on investment when you decide to sell. A current, energy-efficient HVAC unit and hip living spaces converted from attics and basements are also very attractive updates in the present market.
SHOULD I ORDER A HOME INSPECTION? Home inspections aren't a required step in the home selling process, but they are a great investment as you prepare to sell. In making the most important financial decision of their lives, buyers will want to judge the book beyond its cover. As a seller, an inspection can help you identify the areas that need some extra love before the home goes on the market. You do not need to focus on making repairs prior to the inspection, but use the inspection itself as a way to select and prioritize the repairs that will truly make a difference. Agents like us can offer recommendations on the most important repairs to tackle and alert potential buyers of the repairs that have been addressed along the way.
SHOULD I STAGE MY HOME OR LEAVE IT EMPTY? Because the buyer needs to be able to picture their own everyday life within the home, staging is a great approach to ensuring they are able to do so. It may sound a bit intimidating, but do not fret. It is all a matter of depersonalizing the home by getting private items such as framed photographs, awards, toys, or other memorabilia out of sight. (Keep a couple of favorites on hand to give the space that warm feeling!) In addition, consider giving your outdoor space a facelift by mowing the lawn, putting a bit of elbow grease into landscaping, and stashing away garden decorations such as gnomes. Indoors, focus your efforts on removing visible scuffs and holes, and direct your attention to the three most important rooms in the home: the living room, main suite, and kitchen.