HELPFUL TIPS FOR SELLING YOUR HOME IN 2022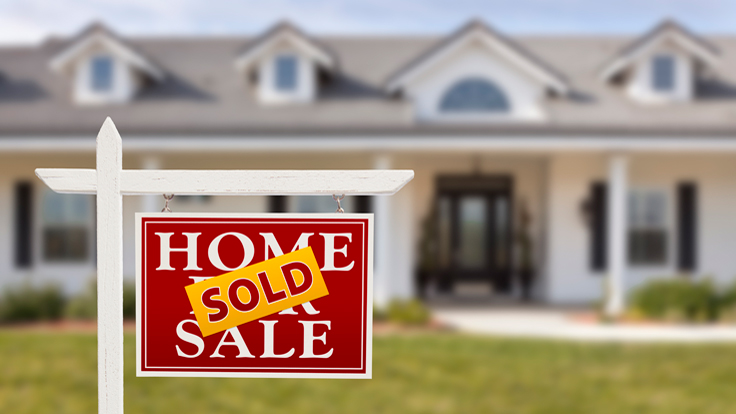 The Cal Yoder Team wants to make the whole home selling process easier for you. In many cases, that starts by giving you a firm idea of exactly what you can expect. While selling will always have its ups and downs, it becomes much easier when you understand how it all fits together.
A few basic steps go into every home sale. Although it is easy to see them coming and to plan ahead, it is important to do the right things at every juncture. You save time and make more money when you fully prepare for each milestone along the way. That's true, no matter what the market might look like.
Let's take a closer look at some of the most vital tips every seller should follow when selling a home in 2022.
Connect with The Cal Yoder Team
The Cal Yoder Team is your most important ally during the selling process. They will evaluate the local housing market to make sure your home is priced to sell – and that it won't languish in the listings and lose value as a result. An agent's expertise also protects you from paperwork errors and legal liabilities. Research shows that independent sellers generally make less money and take much longer to finish the process. An experienced agent makes a huge difference!

Analyze the Market to Set Reasonable Expectations
Sellers in 2021 have benefited from historic market conditions. In some areas, a prepared seller can look forward to meeting multiple qualified bidders. However, the housing market is subject to change. The Cal Yoder Team will help you determine what's reasonable to expect from your local market. You might decide it is best to wait – or you could see that now's the time to move full steam ahead!

Ready the Home to Look its Best for Buyers
Staging a home means preparing it to be showcased in its best light. Your real estate agent will take the helm but may need some assistance from you. Staging starts with decluttering the home, but it can include heavy-duty reorganizing and redecorating. This can add thousands to your sales price! To get a jump on your future move, put large items into storage close to where you will be going.

Set the Asking Price Based on Hard Local Data
The Cal Yoder Team will save you many hours of hard work by determining a competitive price for the property, but you have the final say. A good price is based on similar properties sold in the area over the last few months since this creates an excellent gauge of what buyers will pay. If the market is hot, some buyers may come in prepared to make an offer over your asking price.

Market the Property to the Most Qualified Buyers
With the price decided, The Cal Yoder Team sweeps in to handle marketing. This includes top-quality photos of the interior and exterior of the home, a listing, and plenty of ongoing promotion. There may be events such as tours and open houses, either of which can be "virtual." If demand is high, you can afford to be selective; for instance, you might choose to prioritize buyers who have "cash in hand."

Negotiate a Deal that Meets or Exceeds Your Expectations
You will need to develop a negotiating strategy based on whether you have one bidder or several. With more than one buyer, it is easier to reach an agreement that exceeds your expectations. The Cal Yoder Team brings negotiation skills to the table on your behalf and acts as your advisor. To get total value from the process, be patient. It may take weeks for multiple rounds of bidding to play out.

Get Ready for Closing
When buyers use financing, they are typically required to get a thorough inspection on the home. This can reveal necessary repairs you have to take care of before the home can be sold. Other issues can arise with the home's title and any contingencies you agreed on in negotiation. Closing can throw curveballs, so pay attention to how you feel emotionally as well as the practical realities of the situation.

Work Your Move in Advance
It is a good idea to get a head start on your move in whatever ways you can while you are hammering out the fine details of the closing. In a busy market, you may be able to add contingencies to your sales agreement that will make your move easier. 
Selling may seem like a complex and even intimidating process, but you don't have to do it alone. With the experienced experts at The Cal Yoder Team, it can be easier than you ever imagined.