Preparing for an Unexpected Home Emergency Expense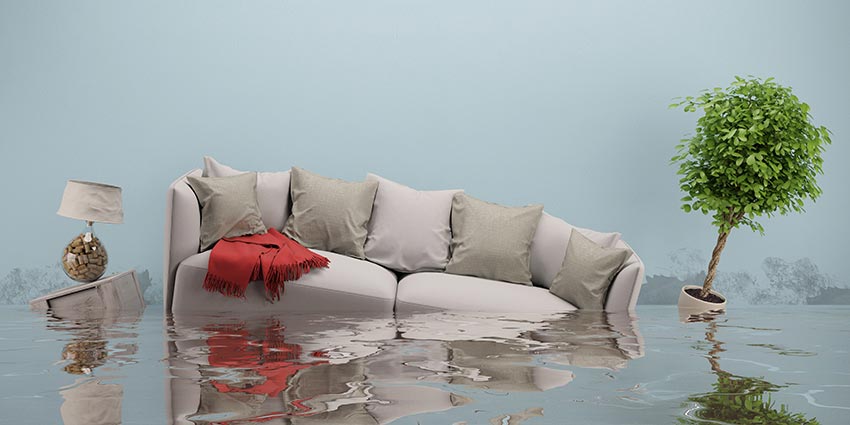 When you're a homeowner, one of your challenges is dealing with the unexpected. Unlike being a renter, you're responsible for dealing with emergencies and repairs when you own a home. It can be costly, time-consuming, and stressful.
When you buy a new home, the risk of emergency repairs may be lower. On the other hand, older homes can need quite a bit of upkeep.
An emergency home repair always seems to come along at the worst time.
For example, you might not think much about your roof until there's an issue. The same is true of major systems like your furnace or air conditioning.
According to Nerdwallet, 65% of American homeowners say their house needs repairs to make it free of damage or safe. Cost is the primary barrier to making needed repairs.
A study from Porch found the national average cost to maintain a home is a little over $16,000, including both repairs and routine tasks. Discover advises budgeting 1% of the value of your home for maintenance every year. If your home is $300,000, you would theoretically need to plan on spending $3,000 a year in maintenance.
If you don't have an emergency fund set aside, you might be scrambling to figure out to pay for repairs.
If you face an emergency expense that has to be dealt with right away and you don't have the cash to cover it, there are some options.
Can You Make a Homeowners Insurance Claim?
In an immediate emergency, you might not be able to wait for the processing and payout of a homeowners insurance claim. If you do have time, you might get coverage through your policy.
The issue here is that your policy may not cover the repair you need.
You also have to keep the deductible in mind.
Disaster Relief
If you have a repair resulting from a disaster, an organization like FEMA or the Red Cross may have options. FEMA often offers funds to homeowners for damage and emergency disaster repairs not covered by their insurance.
Disaster relief is only for repairs related to sanitary living conditions or safety.
Community Development Programs
A community development program may be run by your local or state government, financial institutions, or agencies. For example, a city might use Community Development Block Grants issued by HUD to give grants or emergency repair loans to homeowners in need.
There are often restrictions on these programs dependent on your income, or they might be specifically for disabled or senior homeowners.
You can check with the local housing services, housing authority, or local housing office in your area.
Government Assistance
Aside from the government assistance already named above, there are also other programs.
The FHA 203(k) and Limited 203(k) are loan programs so that borrowers can buy or refinance a property, and then there's additional money added to the total loan amount for the cost of upgrades or repairs.
These loans are available through the Title I Property Improvement Laon Program, issued by the Housing and Urban Development Department. Title I loans are insured by the FHA and issued by lenders, specifically geared toward owners with little equity in their homes.
Home Equity Line of Credit
With a home equity line of credit (HELOC), you can use the value you have in your home. If you have an unexpected major expense, this can be a good way to take advantage of your home's equity. You are borrowing against your home, though, so make sure you use the money wisely and pay it back.
Similarly, a home equity loan is secured against the equity in your house. This loan is different from a HELOC because it's issued as a lump sum rather than a line of credit. You get a fixed interest rate with a home equity loan since it's secured. Secured means your home is the collateral.
To get a home equity loan, you usually have to have at least 15-20% equity.
Personal Loans
A personal loan isn't the best way to cover an emergency expense if you can avoid it, but it may be your only option. The good things about personal loans are that you can qualify and get funding quickly. Once you're approved, an online personal loan may show up in your account the next day.
The application process is fairly simple too.
Credit Card
Finally, if you have to use a credit card, try to find an option to apply for that has a 0% APR introductory period. The longer this period, the better if you can qualify. Then, you can pay back the cost of the emergency expense over time without high interest rates.