August Home Maintenance Checklist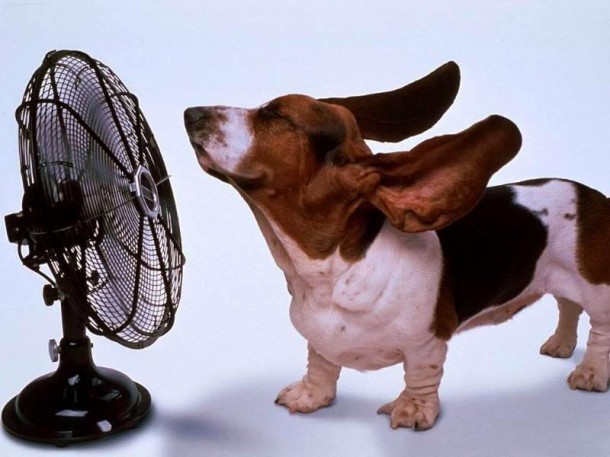 The dog days of summer have officially arrived, and it's too hot to do much outside, so let's focus on prepping indoor areas for the start of school.
Get all your tasks taken care of before the summer is gone by scheduling a task per day on your calendar. Before you know it, you'll be ready to fall in love with another season in your well-maintained home.
Kitchen cleanup
Scrub out the microwave
Six months of nuked canned chili isn't appetizing anyone. Cleaning the microwave the easy way by putting a bowl of water inside and warming it for a minute. The steam will make it easier to scrub off all those caked-on leftovers.
Deep clean the stovetop and oven
Remove guards and burner covers to give them a good scrub and polish to make your stovetop shine. Choose a cool day to use the self-clean setting on your oven before things heat up.
Clean the garbage disposal
If you're standing near the sink and wondering what that smell is, your disposal is the culprit. Ensure the disposal is safely disconnected and then eliminate all that food waste with a good scrub and disinfectant.
Create a safety kit for your kids
Whether your kids are going back to school or entering a classroom for the first time, August is the perfect time to update your collection of records for them.
Keep an up-to-date description and important information about your child handy in case of an incident. The National Center for Missing and Exploited Children has a printable child ID kit that can help.
You might also want to consider a GPS tracker for kiddos heading to school alone for the first time.
Upgrade bedrooms and living areas
Deep clean your carpets
Shifting furniture to cover that spot that just won't come out is a rookie move. Rent or use your own steam cleaner to shampoo carpets before cooler weather hits.
Organize the mudroom
When school starts, your entryway will become ground zero for backpacks, coats, and all manner of mess. Start the season off organized and cut down on the inevitable chaos of back-to-school schedules.
Upgrade to energy-efficient bulbs
If you haven't upgraded your lightbulbs to new, energy-saving compact fluorescents, there's no time like the present. These bulbs also last longer, so less work for you means this is a win-win.
Tighten and lubricate door hinges
Squeaking isn't necessarily a problem, but it sure is obnoxious. Fixing that annoyance is as simple as a little grease and a turn of the screw.
Check the basement
Inspect the basement and crawl spaces for moisture
You might not have been down here since you stowed away your holiday decorations, so it's time to revisit crawl spaces and your basement. Suspicious moisture could indicate leaking pipes or water damage that'll undermine your foundation.
Remove water heater residue
Twice a year, check your water heater for residue. If you notice sediment buildup, you can drain the tank and flush it.
Remove and clean shower heads
Drip, drip, drip. Your shower heads are constantly handling spotting and sediment from water, so give them a good soak in a vinegar bath to remove hard water stains and gunk. Removing showerheads is usually as simple as turning a few screws, but consult the fixture manufacturer's website for details if you get stuck.
Test and change detector batteries
These important safety devices don't do much if they aren't charged and connected, so test both your smoke detectors and carbon monoxide detectors regularly. Stock up on those AAs and get it done. Earplugs required.
Upgrade the outside
Maintain yard growth
This sounds easy, but come August, keeping your lawn green will be a serious challenge. Adjust sprinklers and system times to ensure your lawn's brown spots are kept to a minimum. Depending on where you live, a dry lawn can be a danger during wildfire season.
Mend cracks and gaps in driveways and walkways
If you didn't get to it earlier this year, this is your last chance to fix some of these gaps before the cold weather drives a wedge in things.