What To Expect in the Fall Housing Market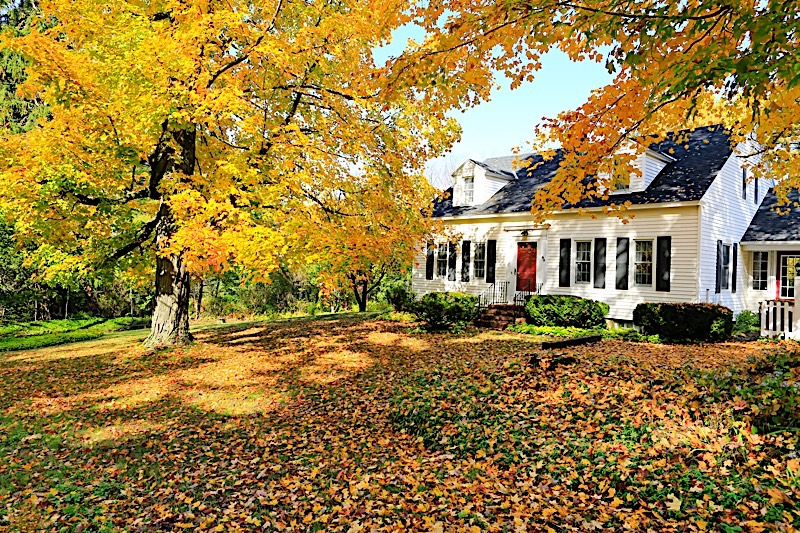 Buying a home has never been easy. However, over the past few years, the process has become truly herculean as buyers have been pushed to emotional and financial limits. Sellers, on the other hand, largely have been able to sit back and enjoy the ride, which has typically culminated in a massive payday.
The housing market has shifted dramatically over the past few months. Higher mortgage rates have thinned the pool of buyers, begun to rein in runaway home prices, and forced many sellers back to the negotiating table. The changes are leading buyers and sellers to wonder who has the upper hand these days.
So as real estate continues to cool along with the weather, what do we know about this year's much anticipated fall housing market? The housing market is going to continue to be in an adjustment period as buyers and sellers try to figure out what's ahead.
Buyers will have more opportunities and less competition this fall to purchase homes. There will be more homes for sale as many properties sit on the market longer. Buyers won't have to submit offers within hours of touring a home.
However, home prices and mortgage rates—the latter of which has more than doubled in the past year—are expected to keep rising, leaving buyers this fall saddled with significantly higher monthly payments than they would have had earlier this year. And buyers shouldn't expect a large influx of homes to hit the market to provide any relief.
The fall housing market is still going to be challenging for buyers and sellers. Buyers have more options than they did at the beginning of the year, but someone who is looking for homes won't be flush with options.
Mortgage rates will likely continue to rise
The fate of the housing market this fall, and what ultimately happens with prices, will largely depend on mortgage rates. They are now the highest they've been since 2008 and more than double what they were just a year ago, according to Freddie Mac. Rates hit an average of 6.02% for 30-year fixed-rate loans in the week ending Sept. 15—up from 2.86% a year earlier, according to Freddie Mac.
Mortgage rates are likely to keep rising as the U.S. Federal Reserve continues hiking its own rates to fight inflation. Mortgage rates generally follow a similar trajectory.
Each additional percentage point can make monthly mortgage payments significantly more expensive and add tens of thousands of dollars over the life of a 30-year loan. Today's buyers are paying about two-thirds more each month for the same house than they would have a year ago, thanks to a punishing combination of higher rates and prices.
The good news for buyers is rates vary tremendously based on the loan and the lender as loan officers compete for business. That presents opportunities for savings. It may benefit buyers to shop around.
Will home prices go down?
Those hoping for another housing bubble to pop—and home prices to plummet—shouldn't hold their breath.
While it still costs more to buy the same home today than it did a year ago, price growth is going down as mortgage rates have ratcheted up. Higher mortgage rates mean that buyers have less money to spend on homes, creating a sort of cap to keep prices in line with their budgets.
While home prices could actually fall, "the deck is stacked against" this happening. There aren't enough homes for sale for everyone who wants one. Rents are also rising, making the prospect of locking in a fixed mortgage payment especially appealing.
Sellers have already begun reducing their prices in earnest. Now that the market has cooled, most sellers are no longer receiving 15 offers, all above the asking price, half in cash with no contingencies within hours of putting their homes on the market. Instead, bidding wars have died down as the number of buyers in the market has fallen.
Don't expect a surge of homes to go up for sale
While buyers have more negotiating power than they've had in years, they shouldn't get their hopes up that there will be an influx of homes going on the market this fall.
More "For Sale" signs went up in late spring and summer as sellers attempted to cash in while they could. However, there's less incentive for them to list their properties now that the market has cooled and homes are no longer going under contract in just a few days. Of course, most sellers are also buyers—and it's a tough road for that group. So plenty of sellers are choosing to stay put. Few homes and high costs mean fewer home sales going forward.