Buying Your Home in the Winter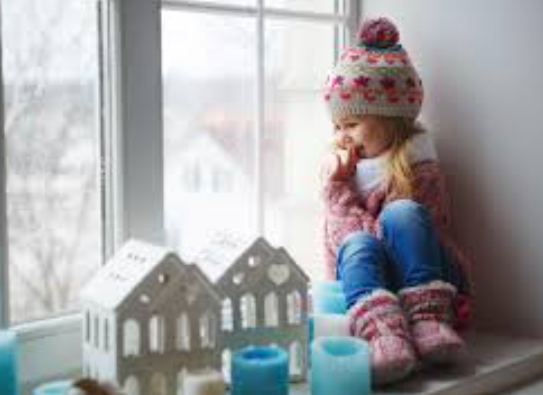 Below are the benefits of buying a house when the weather outside is frightful.
Less Buyers
Home sales take a bit of a plunge during the winter. So, typically, you won't have to deal with as many competing buyers as you would if you waited to buy in spring. Which probably means you don't have to worry as much about someone else snagging your dream home before you can submit an offer, or about getting caught in a bidding war. It's kind of like when someone brings in holiday treats to share with the office, but most of your coworkers are out of town. You get first dibs on the best desserts!
Better Deals
Since supply and demand for housing are both down during the winter months, you might be able to save money on your purchase! Hard to believe? Get this: The median sales price of existing homes sold from December 2021 through February 2022 was around 4–17% lower than homes sold from March through June 2022.
That means people who bought their homes during winter saved tens of thousands of dollars compared to those who waited to buy in the spring or summer! That might make any challenges of buying during the wintertime worthwhile.
Mortgage Rate Fluctuations
If you're getting a mortgage, you might be able to lock in a good interest rate before the new year hits. Having a lower interest rate would save you money as you work to pay off your new home. But keep in mind, interest rates don't always go up.
Witness the Home's Durability
House hunting in winter gives you a chance to see how your potential new home handles harsh weather. Sure, moving to a new home during the spring and summer is probably a lot easier than when you have to bundle up and deal with icy roads. But suppose you fall in love with a house even with the weather at its worst. Then you can be confident that living there will only get better from here on out!
Tips for Buying in the Winter
Here are a few tips to be extra-ready for buying a home in winter:
Stick to your budget. Sure, home prices might drop a bit with the temperatures. But that doesn't mean you should justify spending any more than 25% of your monthly take-home pay on monthly housing payments. To make sure your winter home purchase is a blessing and not a curse, calculate how much house you can afford and stick to it.
Negotiate with confidence. Remember, there isn't much competition. So, sellers will probably be willing to work with you. If the home inspection brings up some issues, don't be afraid to ask your seller to make repairs or lower the asking price.
Prepare for tax changes. Buying a house can complicate your tax situation, which is why it's always a great idea to connect with a pro for knowledge. They can make sure you get every deduction and credit you've earned.
If you follow these tips, there's hope you'll find the house you want and get a good price in the winter.