What's Considered Affordable Housing?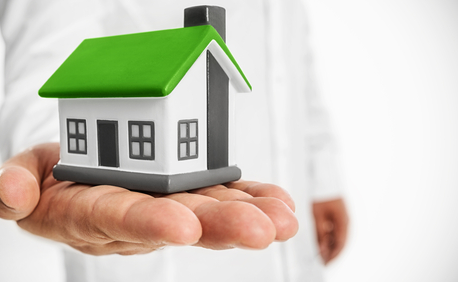 We hear the term affordable housing used in many different scenarios, particularly in the past few years, when housing costs have squeezed a lot of would-be buyers out of the market. Rental prices have also been soaring, and with fewer people able to buy because of rising interest rates, there's even more competition for available rentals, resulting in higher prices.
There is a technical definition for affordable housing, although when the term is used loosely, it can have a lot of meanings on a more personal level.
According to the U.S. Department of Housing and Urban Development or HUD, affordable housing is something that would require you to pay less than 30% of your gross monthly income.
Affordable housing in past decades was sometimes used exclusively to talk about public housing, subsidized housing, or low-income housing, but that's not in line with the current definition.
Currently, the problems related to securing affordable housing can technically affect every income level except the top in the U.S. The definition has largely been extended to include any affordable housing for the homeowner or renter to pay for the property on top of daily necessities like food and healthcare.
Even with the definition's expansion, most housing HUD programs strive to help the lowest earners so they can achieve homeownership and accumulate wealth.
HUD's definition is based on, as mentioned, gross monthly income. That's a household's total income before deductions, including taxes and expenses. Affordable housing, including utilities, can't be more than 30% of that pre-tax gross income.
HUD also uses income limits to determine whether or not someone is eligible for their program. You can usually participate in HUD programs only if your income is at a certain level within your area. You might also qualify for housing assistance if you have a physical disability or are a certain age.
Sometimes, affordable housing help is limited to certain areas, such as particular neighborhoods or rural settings. Some entire buildings and communities might be rent-controlled or could include a combination of both affordable and market-rate housing options.
Urban areas often face shortages of these affordable housing communities, so unfortunately for lower-income people who live in those areas, they might have to move elsewhere or find assistance programs and options.
HUD will set and change program income limits every year, and they establish limits for every county, or metropolitan area, based on the median income in the area. This is also known as the area median income or AMI.
AMI is a measure to determine if someone can afford renting or buying a home. Data is used from the American Community Survey that the Census Bureau conducts.
Once the data is gathered in a region on income distribution, HUD will break it into different levels based on household size.
For example, extremely low income in an area would be considered below 30% of AMI, while moderate income would be between 80-120% of AMI.
Affordable Housing Programs for Renters
It's not easy to access housing if you're a low-income individual or household.
If you meet as an individual or household, the definition set by HUD for low to extremely low income, you could qualify for public housing or Section 8. In this situation, you use vouchers, or you have the option to find affordable housing for renters. If you use a voucher, you find a home yourself, which helps pay the difference between what you can afford and the fair market value for the rental.
Qualifying for the Section 8 program doesn't guarantee you'll get a home. Applicants often find themselves waiting for spots to open. The system often uses a lottery to distribute vouchers.
Affordable Housing Programs for Buyers
If you are categorized as low income, which means your income is less than 80% of your local AMI, you might qualify for affordable buying programs.
Several specific programs are meant to help make homebuying more accessible and affordable.
For example, if you're a veteran, active-duty servicemember, or surviving spouse, you could qualify for a VA loan with no down payment, mortgage insurance, and low-interest rates.
The Federal Housing Administration insures FHA loans, and you need a credit score of just 580 and a 3.5% down payment. Depending on the lender, you might qualify with an even lower credit score. These lenient lending requirements can make it easier for low-income individuals and families to buy a home.
Other programs are USDA loans if you live in a rural area or a HomeReady or Home Possible Mortgage, which are government-sponsored.
Finally, when someone uses an FHA loan to buy a house and doesn't repay it, it's claimed by HUD. HUD houses go on the market, and they can be more accessible for low-income households. Call our trusted real estate professionals at 717-413-0744 for more information.