8 DIY Home Projects For 2023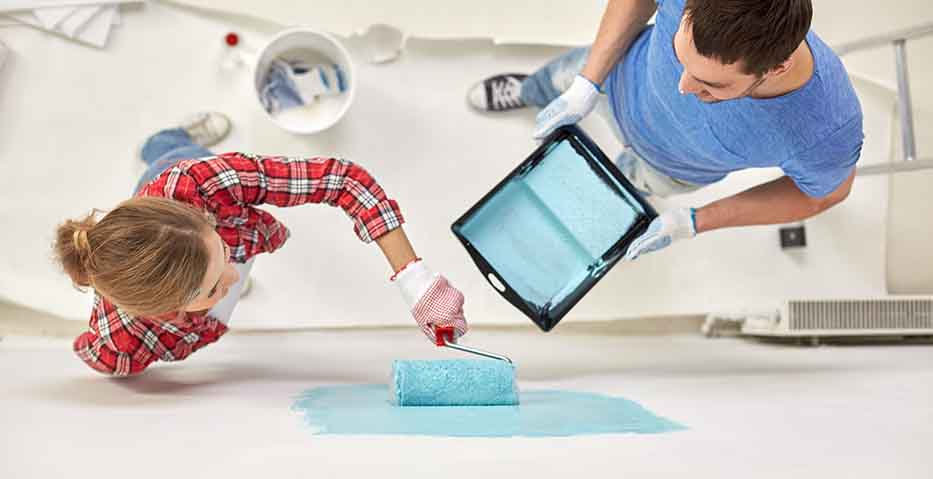 If you're looking to spruce up your home in 2023, there are plenty of DIY projects that can help you transform it. Homeowners have been relying on DIY for years now and with the right tools and know-how, even beginners can take on some amazing projects
Here Are A Few Of The Top DIY Home Projects For 2023:
1. Paint Your Home:
A fresh coat of paint can go a long way toward updating the look of your home. Re-painting your walls is not only quick and easy, but also relatively inexpensive. To get the best results, use high-quality paints designed for interior use, and be sure to invest in quality brushes and rollers for application.
2. Update Kitchen Cabinets:
Refresh dated kitchen cabinets with a simple coat of paint or stain, or choose to replace older hardware with more modern pieces for an instant upgrade that will make the space feel brand new. For those looking for more significant changes, you could opt to install new cabinets altogether; however this may require a bit more effort and investment upfront.
3. Add A Backsplash:
Installing a backsplash in the kitchen or bathroom is a great way to update your space without breaking the bank. Consider using tile, stone, or even wallpaper for an added touch of style and personality.
4. Refresh Your Flooring:
Replacing old flooring with fresh tile, wood, or laminate can instantly reinvigorate any room in the house. Be sure to get professional help if you plan on replacing carpets or hardwood floors; otherwise installing other types of flooring yourself is a great DIY project that anyone can tackle.
5. Install New Light Fixtures:
Lighting plays an integral role in setting the tone and feel of any room. Look for fixtures that complement your home's current décor, or make a statement with an unexpected piece to really draw the eye.
6. Build A Deck:
Decks can be used for entertaining and grilling out during warmer months, making them an ideal addition to any backyard. While building a deck from scratch requires some technical know-how, it is still within the realm of possibility for many DIYers eager to take on their own projects.
7. Hang Wall Art:
Adding wall art is a great way to personalize any space without having to invest in expensive furniture pieces or large-scale remodels. Choose artwork that fits your style and display it prominently in rooms throughout the house; you may be surprised by how much of a difference it makes.
8. Install Window Treatments:
New window treatments (like curtains, blinds, or shades) can be a great way to update any room with minimal effort. Not only do they add privacy and style, but they also help to control the amount of sunlight coming into the home.
In Closing
These 8 DIY projects are great ways to update and improve any home for 2023. Taking on these projects yourself can save you both time and money—all it takes is a bit of commitment and dedication to get started. With the right tools and know-how, anyone can turn their home into a haven they'll love living in!