Gen Z is Making Moves in the Housing Market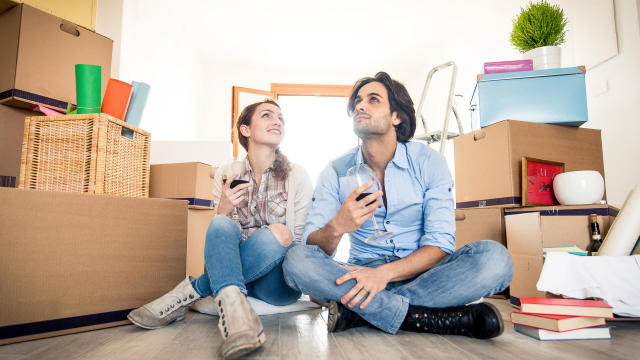 Generation Z, or Gen Z, is making its mark in the world of real estate. With a strong desire to establish financial independence and create their own homes, many Gen Z individuals are taking the leap into homeownership. According to the latest Home Buyers and Sellers Generational Trends Report from the National Association of Realtors (NAR), an impressive 30% of Gen Z buyers have transitioned directly from living under their parents' roofs to owning their own homes. If you're a part of this generation and have dreams of homeownership, here's some valuable information on why your peers are pursuing this path and where they are choosing to make their real estate investments.
The Motivations Driving Gen Z to Become Homeowners
Recent research by Rocket Mortgage has uncovered some of the primary motivators behind Gen Z's eagerness to become homeowners. Among those surveyed, 34% stated that starting or growing their families was their main motivation for buying a home. This makes sense, as owning a home provides a stable and secure environment for raising a family.
Another significant reason for Gen Z's interest in homeownership is the desire for stability (20.8%). Owning a home allows you to lock in your monthly housing costs with a fixed-rate mortgage, providing financial predictability for the duration of your loan, which can be 15 to 30 years. In contrast, renting leaves you vulnerable to rising housing expenses. Therefore, if you're seeking a new chapter in life or craving more financial stability, rest assured that your peers share these motivations, which are driving them toward homeownership.
Gen Z's Preferred Locations: Where Are They Buying?
For those Gen Z individuals ready to embark on their homeownership journey, it's essential to consider where your peers are finding their homes. Recent data from a LendingTree survey reveals that Gen Z buyers are strategically focusing on more affordable areas to enhance their buying power, especially given the challenges posed by current mortgage rates.
While many Gen Z buyers desire the convenience and excitement of city life, they also value affordability, open spaces, and suburban living. Jacob Channel, Senior Economist at LendingTree, notes that Gen Z buyers want to "live in a city but also want to be close to nature." Finding a home that balances these desires necessitates expertise in the real estate market. Partnering with a trusted real estate professional can be instrumental in your home search. They can guide you to neighborhoods that fit your budget, highlight the amenities, and features of different areas, and provide insights into how remote work options can expand your search horizon.
Bottom Line
If you're a member of Gen Z and are eager to begin your homeownership journey or simply want to learn more about the process connect with our trusted real estate team at 717-413-0744. Our expertise will be invaluable in helping you find a home that aligns with both your lifestyle and budget.