Selling Your Home: With or Without Updates?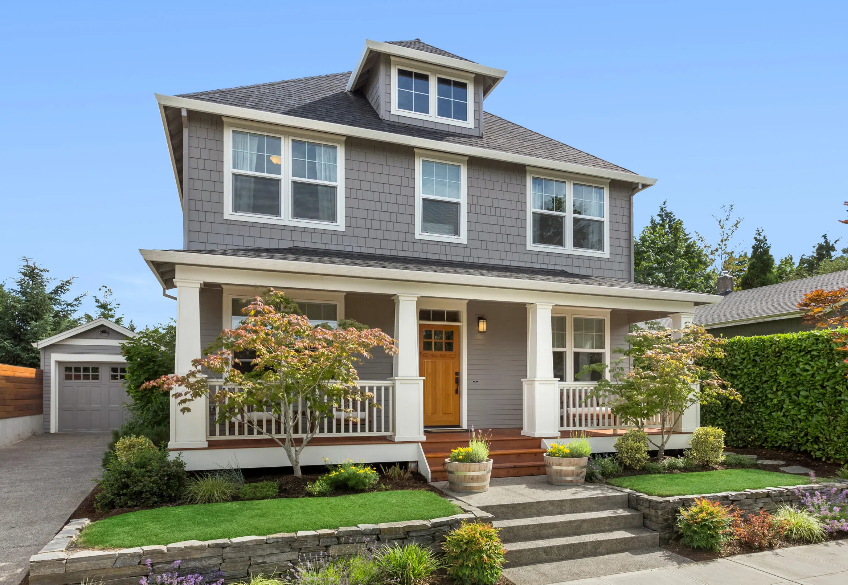 If you're thinking of selling your home, this is probably a question you've been asking yourself. There is no hard and fast answer; the route you go will depend on numerous factors, the most important of which are: the condition of your home, the strength of the market in your area, and the potential profit to be made both with and without updates. These tips will help you decide!
Consider Your Buyer
The words "fixer-upper" might actually be a selling point for some buyers who perceive they're getting a deal, who are specifically looking for something they can put their stamp on, or who just can't afford to buy something turnkey. The marketing is key here, so you don't end up with nothing but unacceptable offers.
"In any marketing communications surrounding a fixer-upper, it's important to remain focused on value," said ExtraSpace. "Prospective homebuyers know that a fixer-upper will sell at a lower price point than newer or more modern homes on the market. But that doesn't mean you need to accept a lowball offer. Instead, emphasize the home's investment potential by reminding buyers of the future sale opportunities after the home has been remodeled."
If your home needs A LOT of work and you can't, or don't want to, put the time, money, and effort into getting it in top condition, targeting investors could get it sold quickly. "A few years ago, a past client called to say her next-door neighbors needed to immediately sell their home. To say it needed work was an understatement," said Sacramento-based real estate broker Elizabeth Weintraub on The Balance. "The home appeared inhabitable. It had holes in the walls all the way to the exterior and urine-soaked wood floors; most of the electrical didn't work and the bathroom tub had fallen through the joists. All the faucets leaked, and in one bedroom, I found a pile of dead rats swept into a pile in the center of the floor. This was not a home that could be easily fixed up. Not even a coat of paint would have helped sell this place. We priced it low enough that it attracted multiple offers and sold with zero days on market. Only contractors and flippers made offers on this home."
Since flipping is more popular than ever, a home that needs work – especially certain kinds of work – may be attractive enough to investors that you don't have to do any work at all. "A good rule of thumb: If your home needs kitchen or bath remodels, a new roof, or foundation repairs, there's an 80%-plus chance your buyer is going to be an investor," Bruce Ailion, a broker and REALTOR® in Atlanta, said on Realtor.com.
Get an Honest Assessment – and Be Able to Hear It
If you've lived in your home for quite some time and/or haven't kept up with updates and repairs, Top Shelf Group's assessment of its condition and the recommendations we make to get it market-ready may be eye-opening. Try to listen and keep an open mind. In the end, we share the same goal, which is to get your home sold for the best possible price.
Be Realistic on Pricing
"Finding out your home's value isn't as simple as subtracting the cost of repairs from your home. You also need to factor in 'aggravation costs,'" said Ailion. "In other words, turnkey homes often sell at a premium to traditional buyers because they don't have to do any work. If your home needs some sprucing up, you're likely going to have to incentivize buyers to dig in and get their hands dirty."
It may be that fixing your home up makes the most sense because of the financial upside. In presenting you with comparables, our team – Top Shelf Group – will be able to show you other properties in your area in varying conditions (depending on the number of active listings or recently sold homes near you). This will help inform the pricing for your home and also give you some idea of how much you'd have to put into it to get top dollar.
Choose Your Updates Wisely
A $30,000 kitchen renovation may not be in the budget and may not give you the return on investment you're looking for, but there are smaller updates you can do to your kitchen to make it look fresh (and, you can use the same principles in other important areas, like bathrooms). Better Homes and Gardens has a great list of updates you can make for under $2,000, including hanging a pendant that "illuminates the sink area" and swapping out a tired sink for a "farmhouse sink that adds character to the space." Also think about painting cabinets and installing new hardware, and, if you're up to the task, adding an eye-catching backsplash.
Make Necessary Repairs
Investors aren't expecting perfection, and their offers will be based on the condition of your home and the potential profit they can make once it's fixed up. Non-investor types looking for a deal may not necessarily be scared off by a few cosmetic issues, but major repairs that are needed are another story. If you're looking for the smartest place to put your pre-sale renovation dollars, this may be it.
"It might not be glamorous, but buyers are looking at big-ticket items like the age and condition of the roof, air conditioning and heating systems, water heater, electrical panel, and pipes," said Inman. "If any of these components are on their last leg, you might seriously need to consider replacing them as these items could factor into the kind of financing the buyer is able to obtain as well as insurability of the property."
Bottom Line
Deciding whether to sell your home is a complex decision influenced by your home's condition, your market, and your financial goals. By carefully assessing your property's needs, being open to professional advice, and making wise investments in updates and repairs, you can maximize the potential profit and attract the right buyers, whether they're fixer-upper enthusiasts or seasoned investors.